A selection of end of term gifts, all unique and handmade a perfect thank you gift for hardworking teachers, TA's nursery practitioners and support staff.
Everlasting Dried Flower Heart
Cute little mini hearts - made with limonium/sea lavender
Heart measures 15cm at widest point
Choose from
Apricot
Lilac
Purple
Yellow
White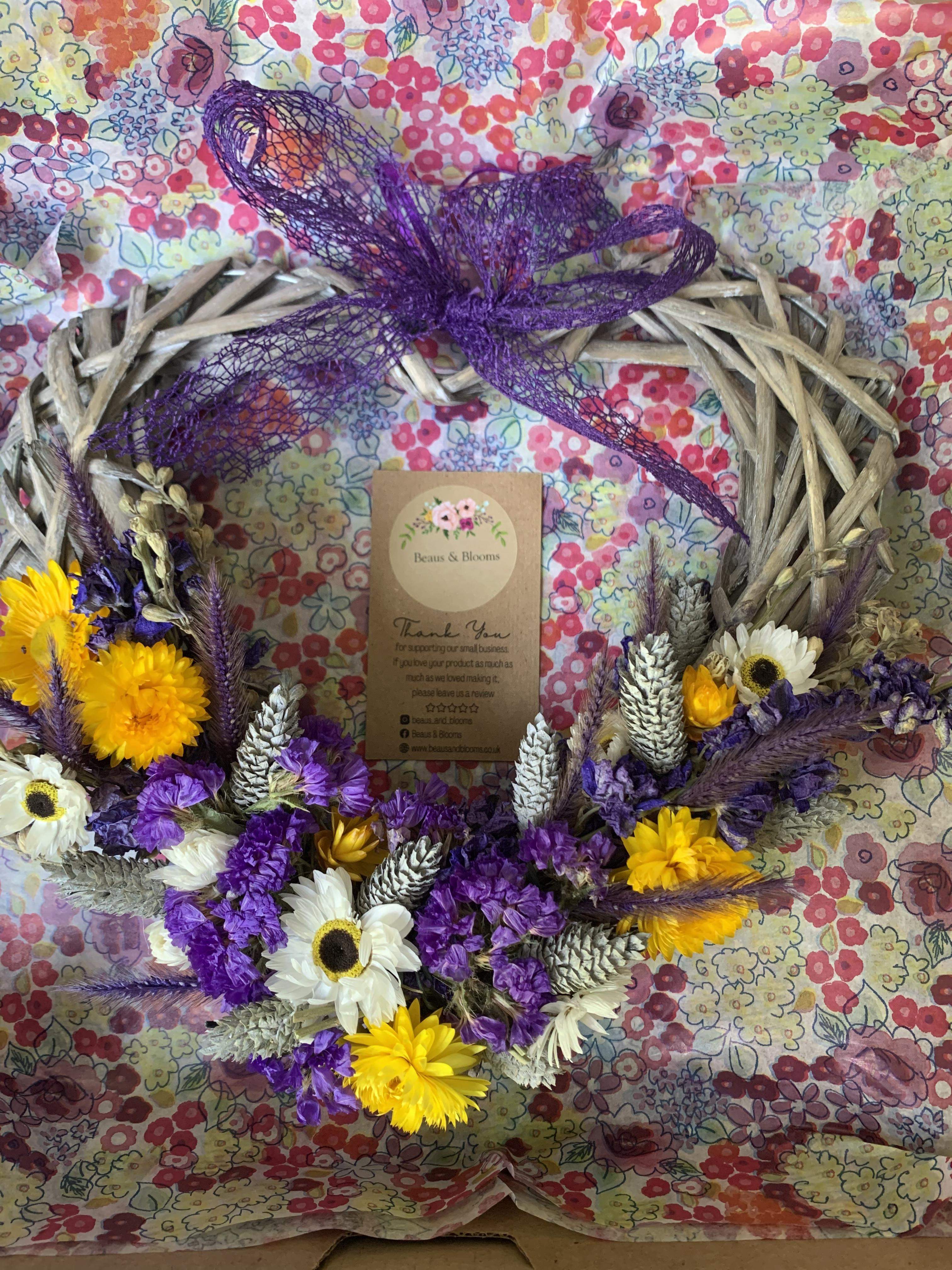 Willow Heart
Washed grey willow heart with purple and yellow dried flowers
Heart measures 25cms at widest point and features a purple bow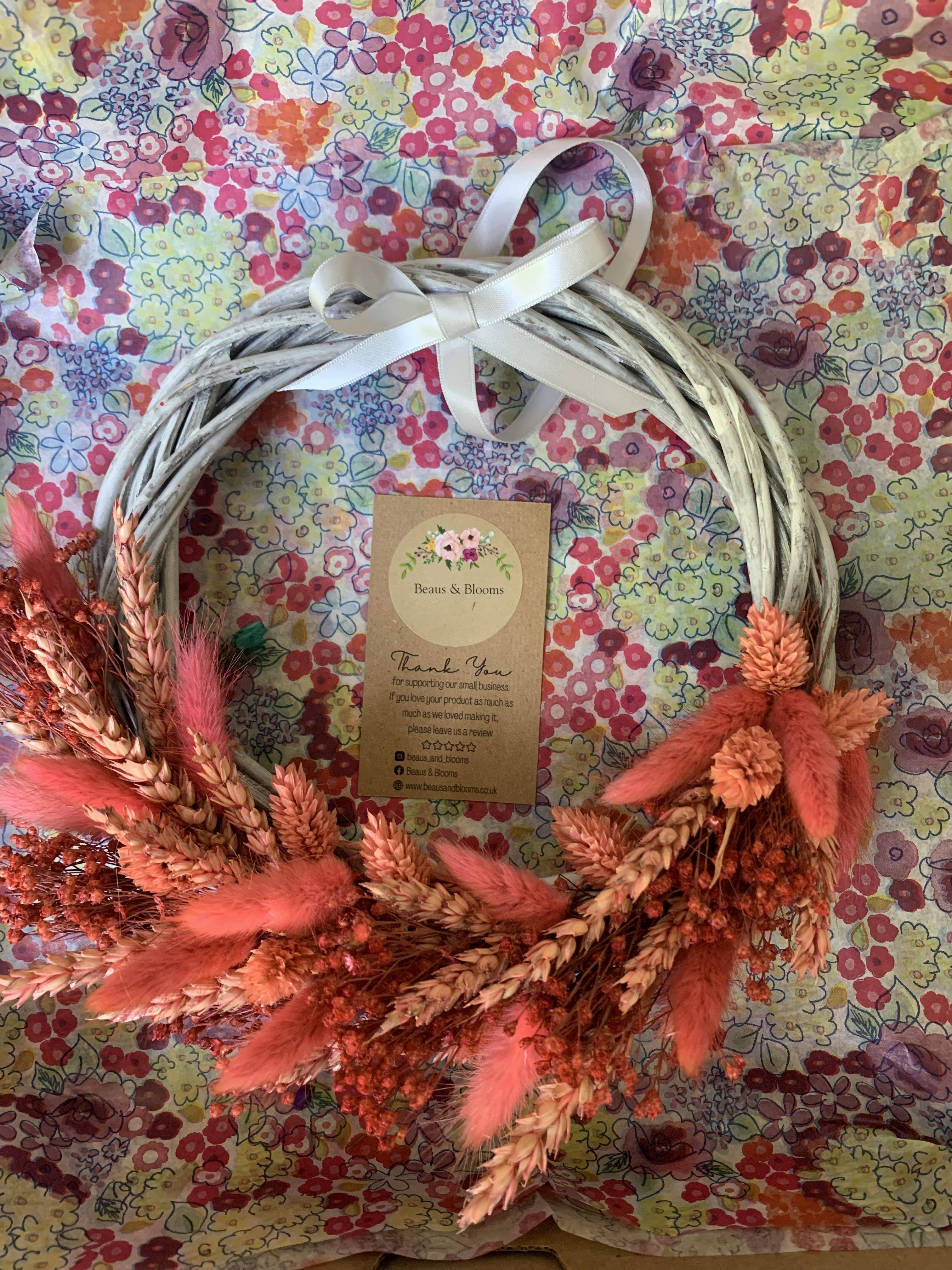 Willow Half Wreath - Midi size, 20 cm diameter
Dried flower arrangement in coral tones with broom, bunny tails, canary grass and oats with grey bow.
Dried Flower Wreath - Vintage pinks and creams - 25cm
Muted pinks and creams, this wreath has a simple vintage feel about it and features dried cream helichrysums, golden broom, bunny tails, delicate hydrangea and eucalyptus.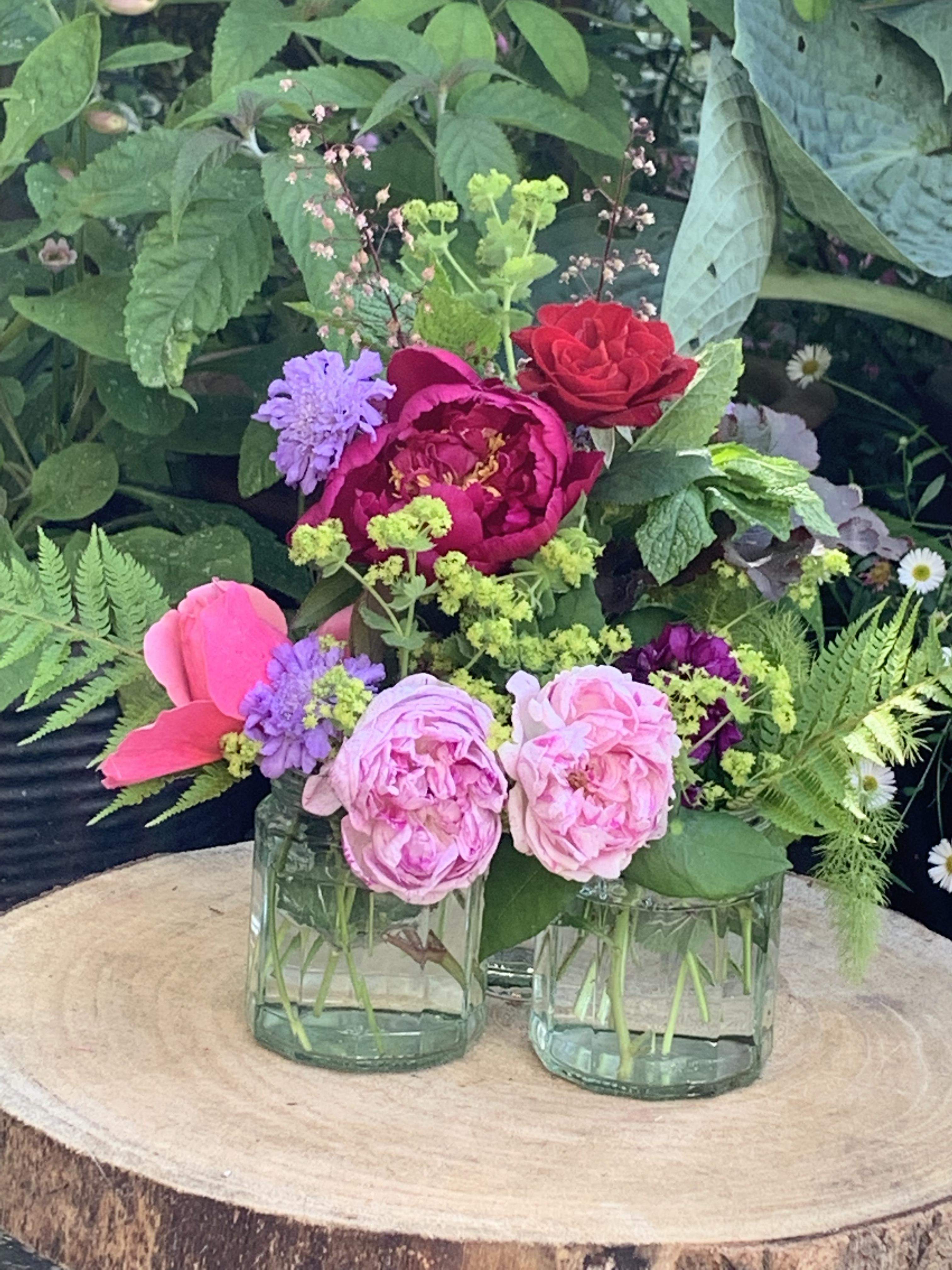 Jam jar flowers
Filled with a seasonal mix of summer flowers and foilage with heart tag and raffia bow.
Local delivery only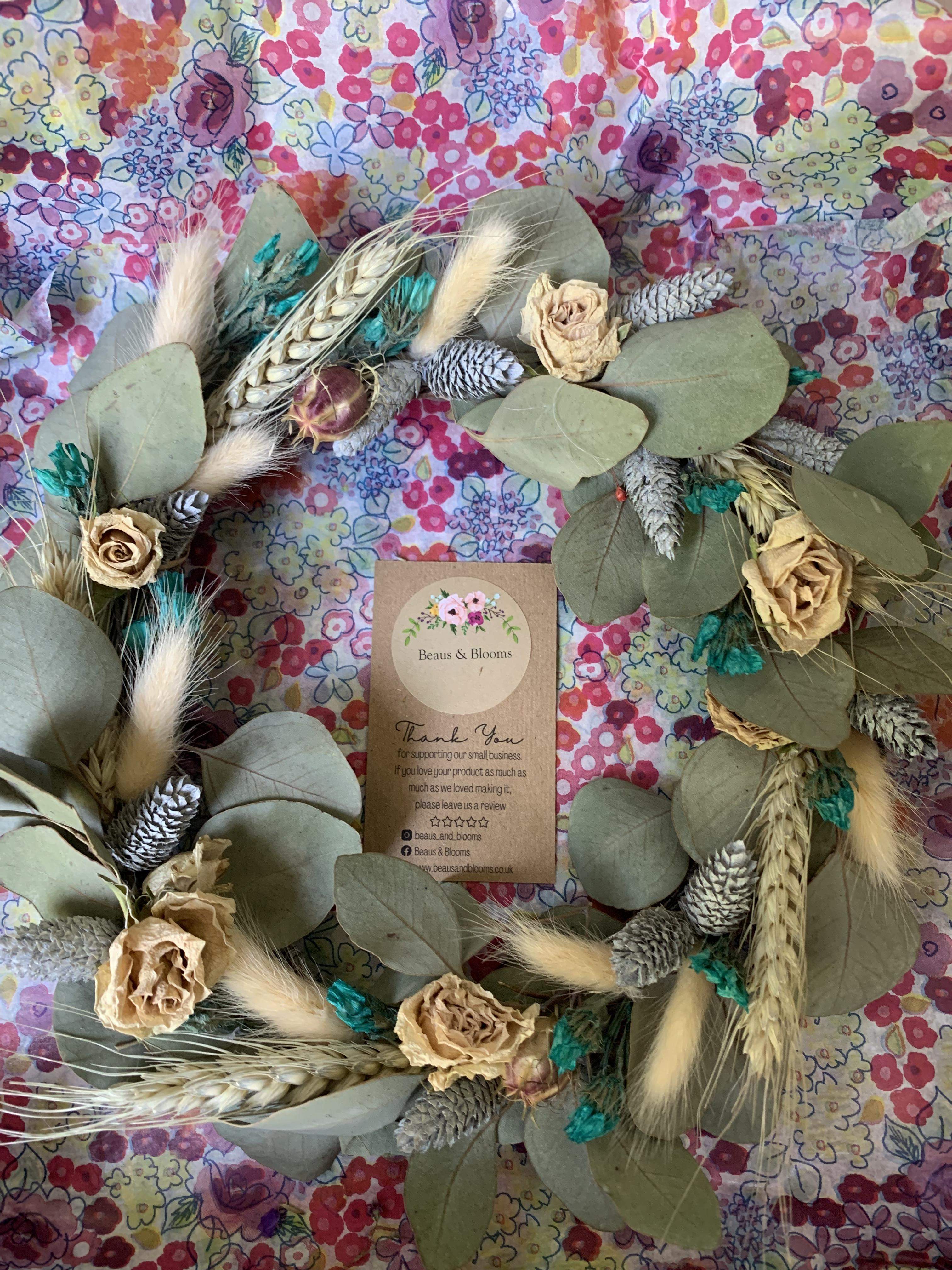 Eucalyptus Dried Flower Wreath - 25cm
Eucalyptus and rose wreath with grey and blue tones.