Take a look in your own back garden for inspiration when decorating your home for Christmas or take a walk it's amazing what you can find that you can bring indoors to make your home cosy and festive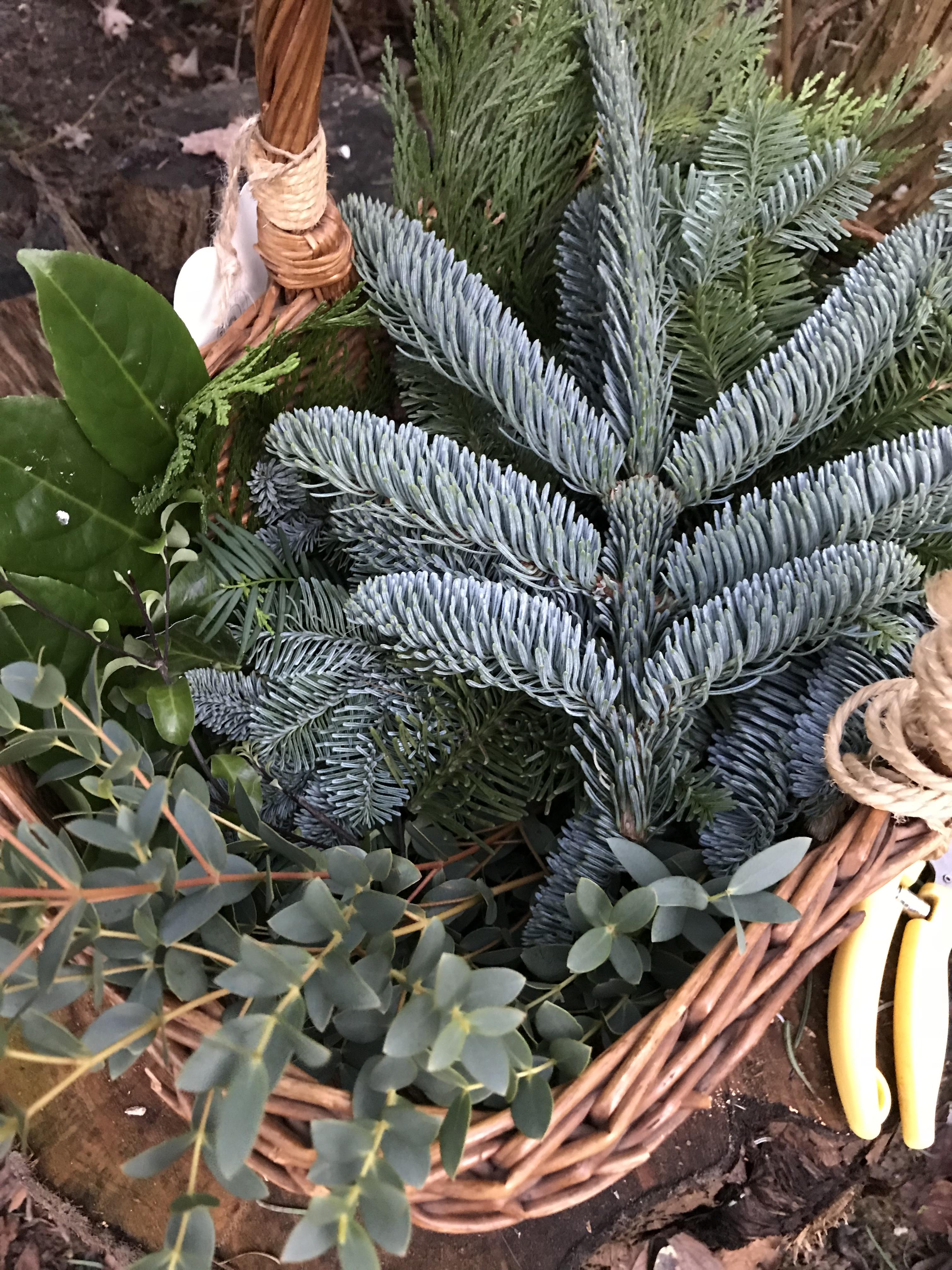 About a week before the big day I have a good potter outside. Look for evergreens such as ivy, it's a seasonal favourite especially the berried ivy as it can last a good while indoors has big glossy leaves with fronds of black berries. Other favourites of mine are holly, bay and laural with it's shiny leaves and of course eucalyptus for it's lovely scent.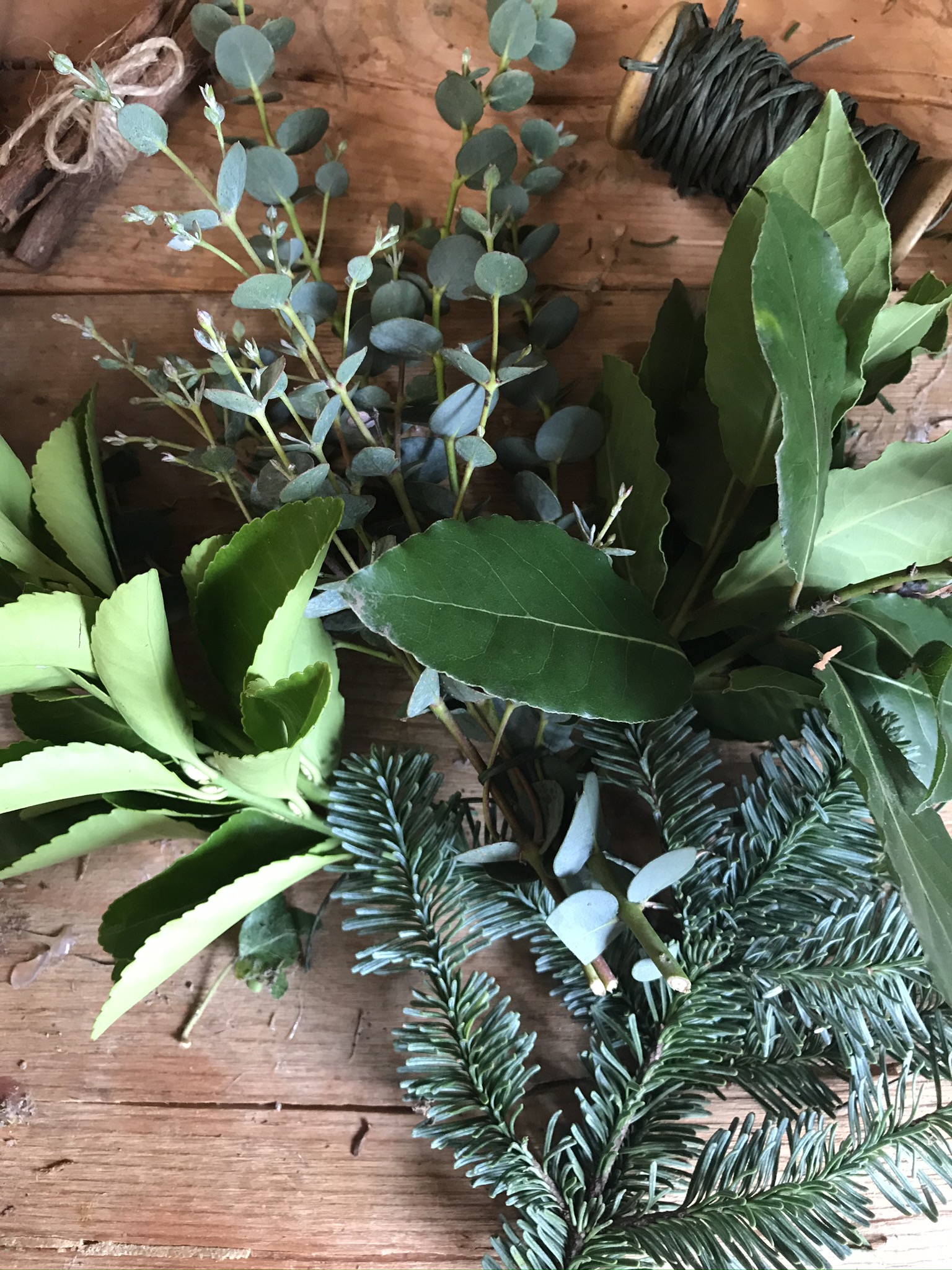 Sometimes it's the simplistic arrangements that work the best and any off cuts of pine can easily dress a shelf, windowsill or a mantlepiece. I use all my offcuts this way to dress my kitchen and hall placing pieces on top of wall units plinths and shelves. Not only does it look great but makes the house smell so Christmassy.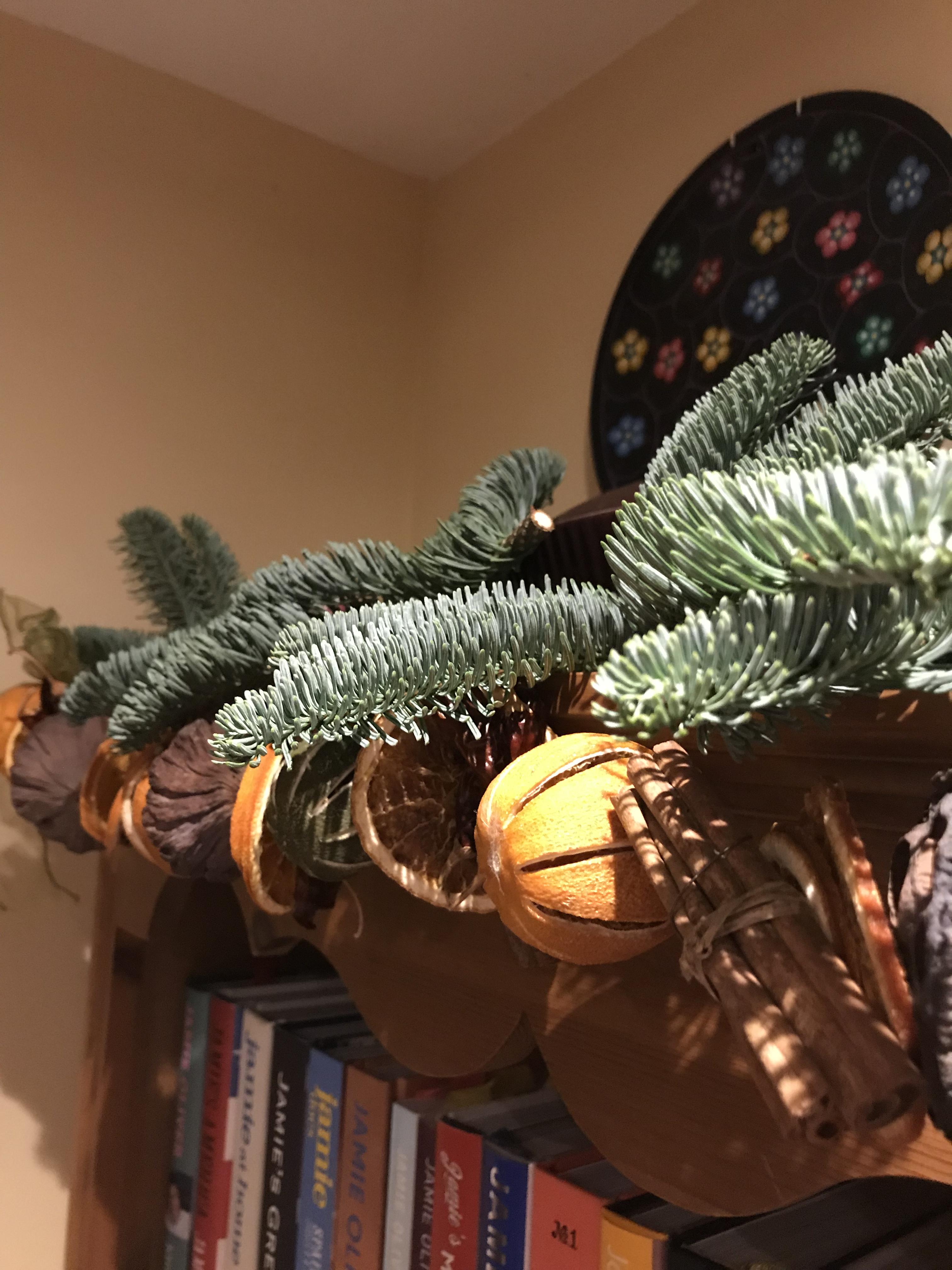 Make a garland for the stairs, this can be made up with any mixture of pine, eucalyptus, holly and ivy. I bind mine with paper covered binding wire to prevent scrathing the wood. Once it's in place then you can attach dried fruit, cones or baubles and add twinkly lights.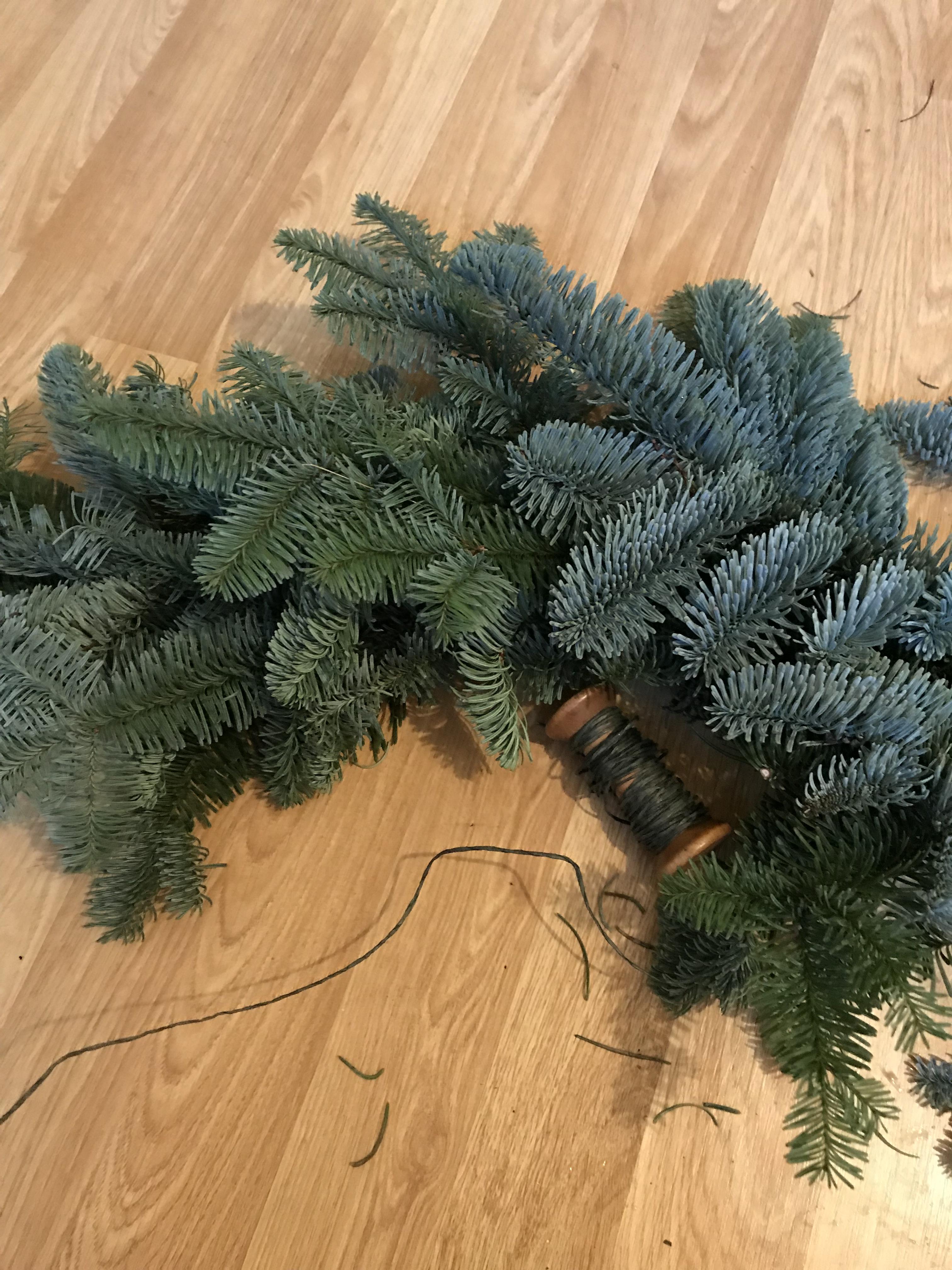 Make up a potted arrangement for hanging decorations. I always have so many branches left tthat I can make up in a pot to resemble a miniture version of a Christmas tree, but you can also use bare branches and twigs collected to do this. Decorate with some lights and tree decorations. Choose a nice deep pot or bucket I like to put some sand in mine to make it sturdy and also to place the stems in, you can also use oasis of course but I always avoid oasis wherever possible because of it's not an environmentally friendly choice.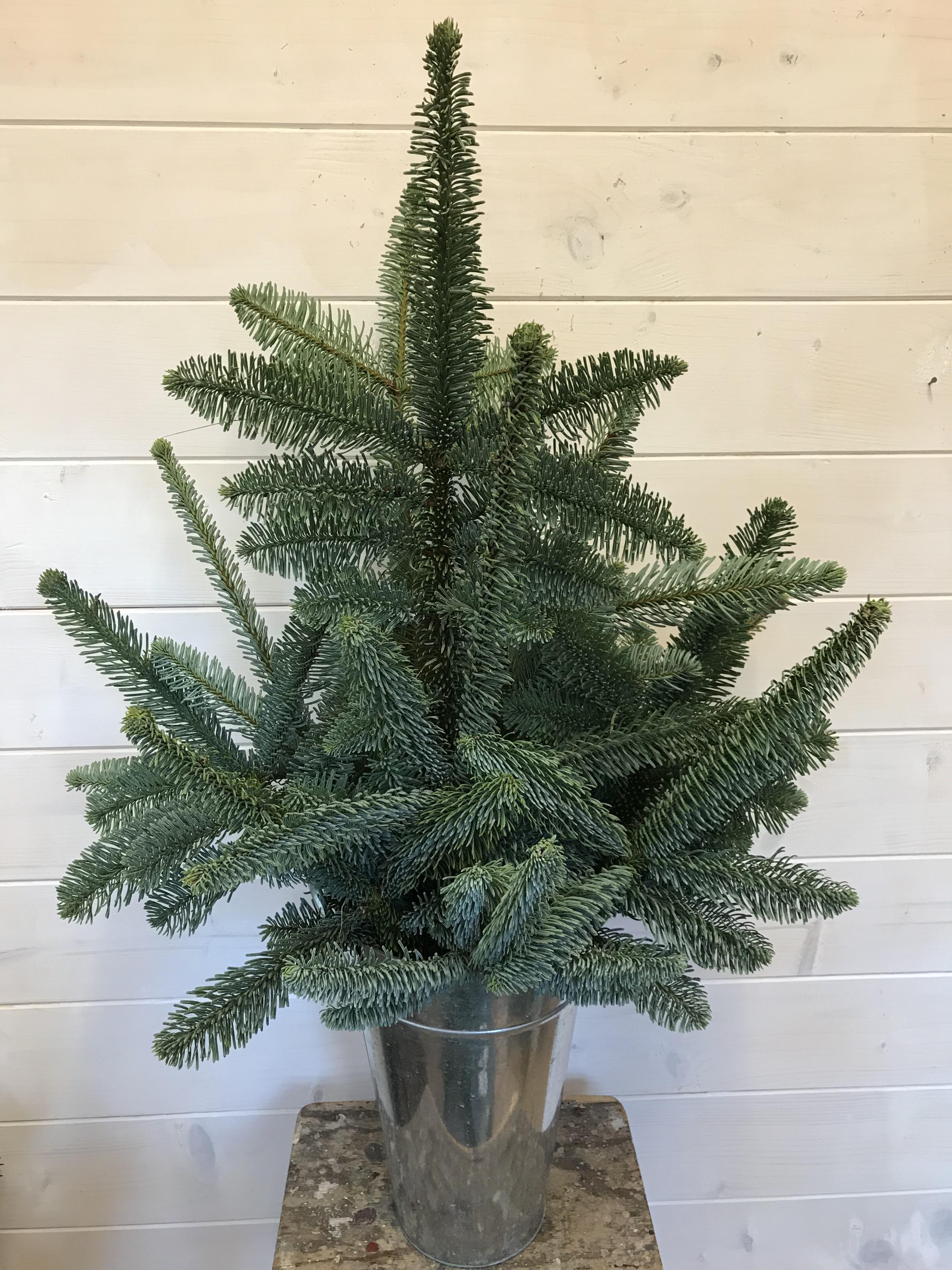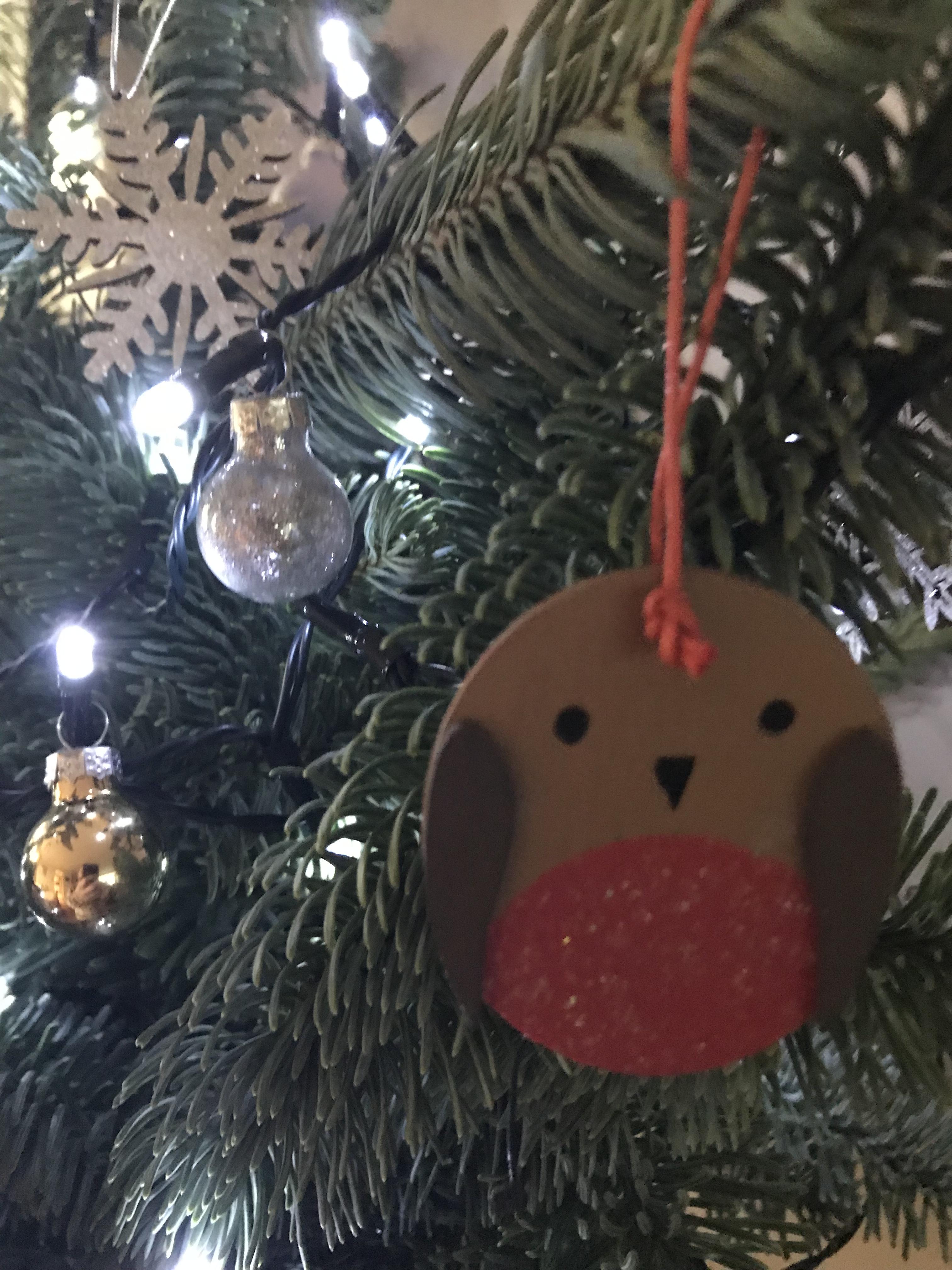 Use a large glass vase, hurricane glass or goldfish bowl and place sprigs of foliage inside and centre a large chunky candle in the middle add some fir cones or baubles and you have a simple centre piece arrangement. Always be extra vigilent with the candles though!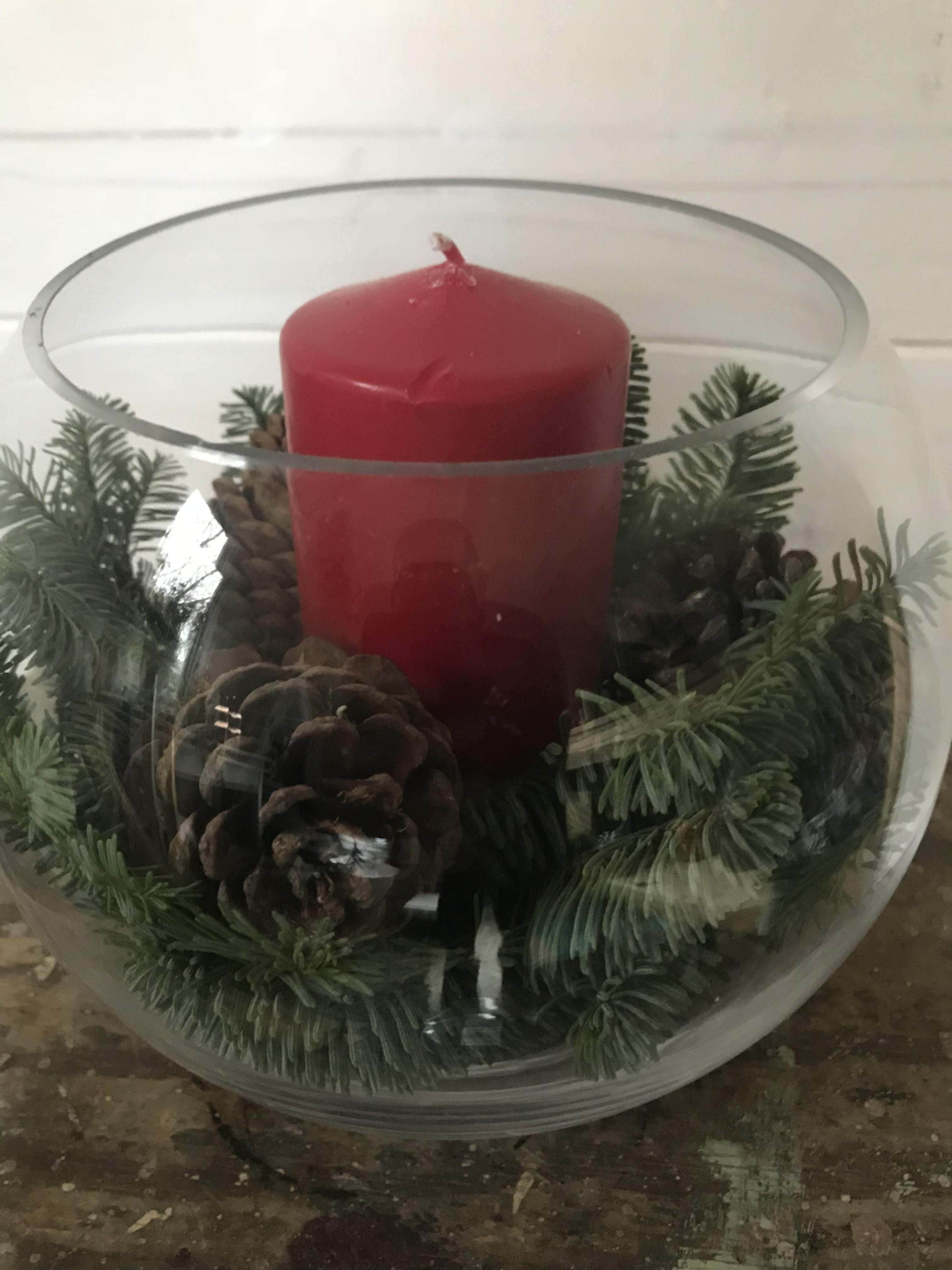 Dried fruit sucg as whole oranges, orange slices, cones, lotus heads and small bundles of cinnamon are great for decorating around the house or a tree as well as smelling festive.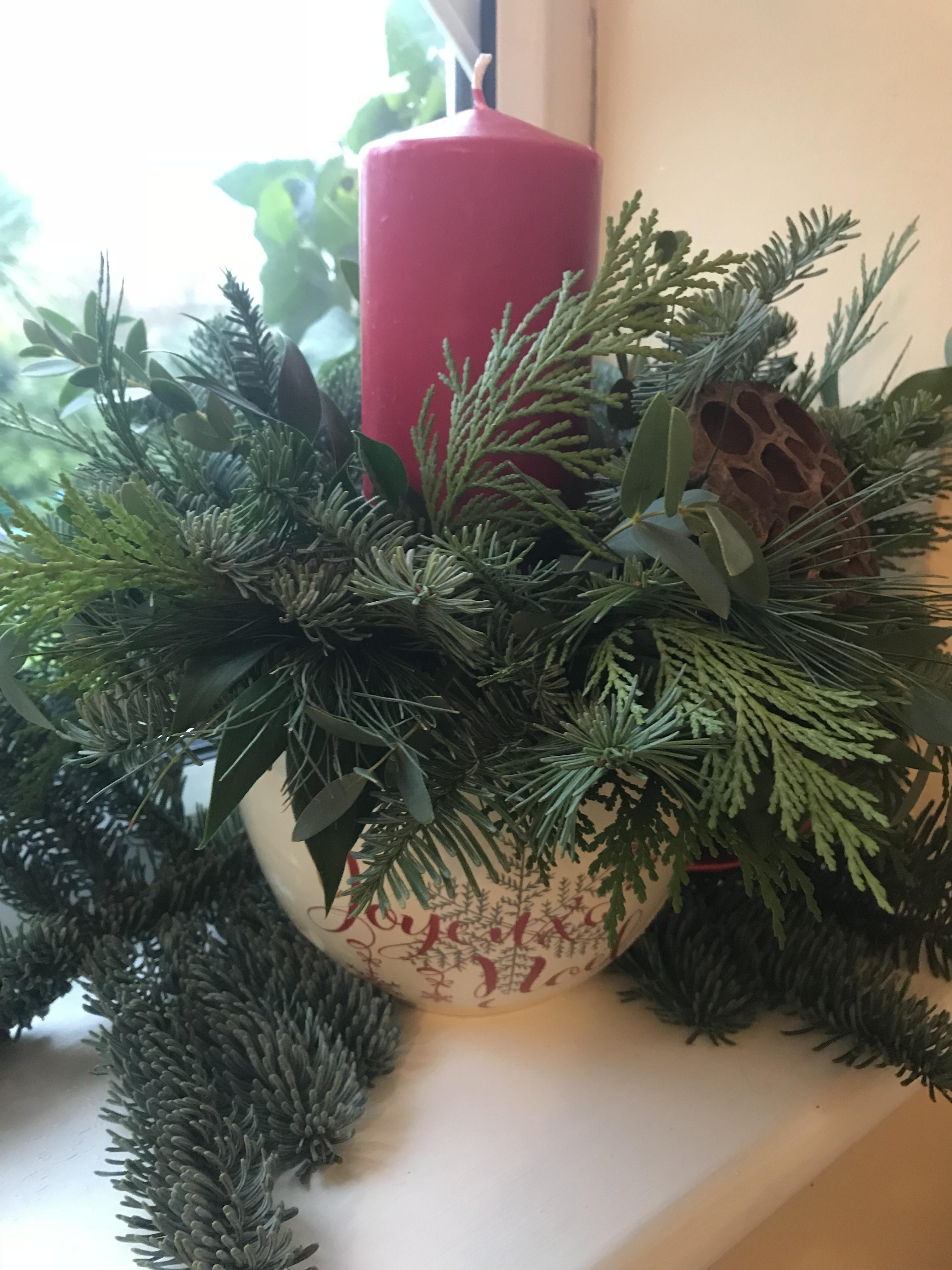 Remember if using fresh foliage it will wilt quickly especially if it's not in water, any greenery that isn't in water should only last for a week so bring it indoors just before Christmas and try to keep away from radiators, fireplaces and also pets and children.